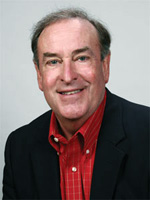 The Center for Clergy Care and Education is an ecumenical program designed to address the spiritual, educational, psychological, and emotional needs of pastors and their families. Consistently, pastors are called upon to address a variety of parishioners' life concerns. Theological seminaries cannot prepare pastors to meet every need, yet research has consistently shown that 42% of people in crisis first turn to a pastor.
While no one agency can address all the needs of Northwest Florida's clergy, we are dedicated to providing pastors with support services and continuing education that will help them fulfill their professional and personal responsibilities.
We are currently offering a support group that provides nurturing and healing for members of the clergy and their families.
900 Gardengate Circle
Pensacola, Florida 32504
850-474-0042
Center for Clergy Care and Education is a nonprofit 501 (c) (3).
The Latest From Our Blog…
---
Dec 22, 2016
I'd like to share with you an update of our work over the past year.
The Center has hosted two Clergy Conferences, along with Baptist Hospital, one in April and one in November of this year. The April conference was a Clergy Health Fair. We hosted 120 pastors who were involved in numerous activities including real-time lipid profiles, Beck Depression Inventories, and consultations with Healthy Lives of Baptist Healthcare, the YMCA, and Running Wild. Other important groups such as Higher Ground, USA, Landrum Support Services, and specialists focusing on the ancient tradition of the Enneagram were on hand for consultation. It was a good day and I continue to hear positive comments regarding the Clergy Conference. In November of this year, we hosted a "Understanding Your Workstyle" seminar, which was limited to 70 participants. This was an opportunity for pastors, and their non-ordained support staff, to engage in dialogue around workstyles in an attempt at building teamwork and improved communication amongst support staff in an ecumenical setting.